Signed to be a veteran presence on the Dolphins' offensive line, D.J. Fluker will not play for the team this season. The Dolphins placed the experienced guard on IR Thursday.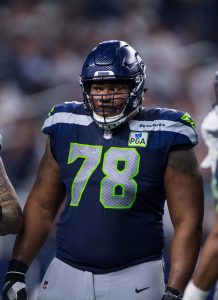 The Dolphins signed the former first-round pick just before the draft. While Fluker signed for the veteran minimum without any fully guaranteed money, this is a bit of a blow to Miami's depth up front. The Dolphins are set to go young on the offensive line this season.
Fluker, 30, spent last season with the Ravens, with whom he started eight games. Prior to that, Fluker spent two years as a Seahawks guard starter. He previously played with the Giants and Chargers, who chose him in the 2013 first round. Miami, which traded Ereck Flowers back to Washington earlier this year, may have four rookie-contract starters up front this year. Ex-Fluker Raven teammate Matt Skura, however, is vying for the Dolphins' starting center role, and versatile veteran Jesse Davis remains in the mix.
This move will not KO Fluker for the season, however. While Thursday's transaction prevents him from playing for the Dolphins this year, the eight-year vet could play elsewhere if an injury settlement is reached. That scenario is likely, with Tom Pelissero of NFL.com tweeting Fluker underwent meniscus surgery today but is expected to be ready to play within a month. The Dolphins, evidently, did not want to wait on Fluker's recovery.
To replace Fluker on their roster, the Dolphins signed former UDFA guard Ross Reynolds.
Photo courtesy of USA Today Sports Images.